GRAVESTONE OF
PHEBE (SPENCER) WRIGHT, 1809
INDIAN RIVER CEMETERY, CLINTON,
MIDDLESEX CO., CT

Photo by Janece Streig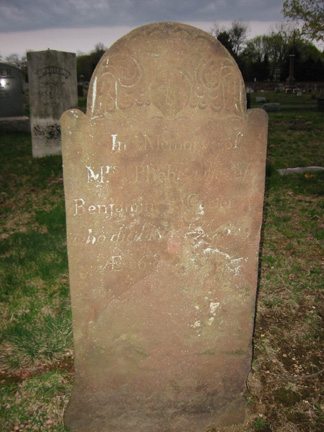 Phebe SPENCER CARTER, b. Abt. 1741 in Saybrook, d. 2 Nov 1809 in Clinton. She was the daughter of Thomas SPENCER and Deborah PAIGN and the wife of Deacon Benjamin CARTER. She was the mother of Phoebe, Jane, Benjamin, Stephen, Deborah, Henry, William, Bulah, George, Samuel, Silas and Beulah Jane CARTER.