GRAVESTONE OF
SARAH WRIGHT, 1842
INDIAN RIVER CEMETERY, CLINTON,
MIDDLESEX CO., CT

Photo by Janece Streig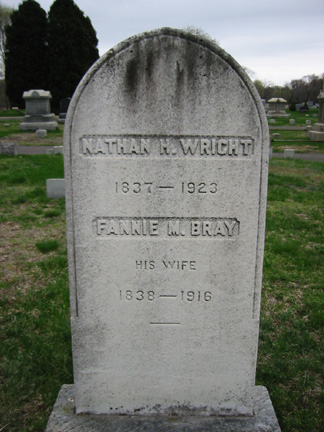 Nathan H. WRIGHT
b. Dec 1837 in Clinton and d. 1923
the son of Richard W. & Lucy Polly SMITH WRIGHT.

He married Francis (Fanny) Maria BREY
(b. March 1838 in Guilford and d. 1 April 1916 in Clinton).