GRAVESTONE OF ELISHA ELDERKIN WRIGHT, 1897
INDIAN RIVER CEMETERY, CLINTON,
MIDDLESEX CO., CT

Photo by Janece Streig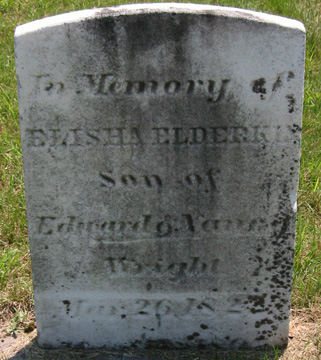 Elisha Elderkin WRIGHT, b. 26 Mar 1822 d. 10 May 1897
the son of Edward & Nancy WRIGHT.
This marker has sunk so far down that you can only read the date of birth, not death.