GRAVESTONE OF
DOLLY (BENJAMIN) WRIGHT, 1848
INDIAN RIVER CEMETERY, CLINTON,
MIDDLESEX CO., CT

Photo by Janece Streig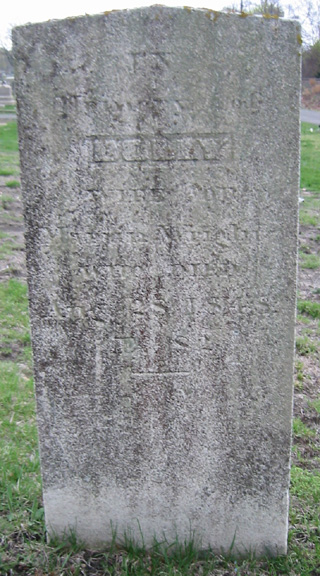 Dolly BENJAMIN WRIGHT,
b. 29 Jan 1766 in Long Island, NY
and d. 28 August 1848 in Clinton.
She was the daughter of Richard and Dority (CLARK) BENJAMIN
and married Martin WRIGHT in 1792 in Clinton.
She was the mother of Richard W., Daniel Benjamin, Martin, Russell & Josiah WRIGHT.