GRAVESTONE OF
CHARLES R. WRIGHT, 1903, & HENRIETTA WRIGHT, 1892
INDIAN RIVER CEMETERY, CLINTON,
MIDDLESEX CO., CT

Photo by Janece Streig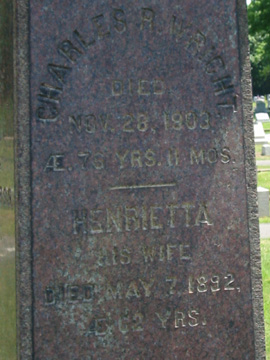 Charles R. WRIGHT, d. 28 Nov 1903, age 76 yrs 11 mos and
his wife, Henrietta d. 7 May 1892, Age. 62 years.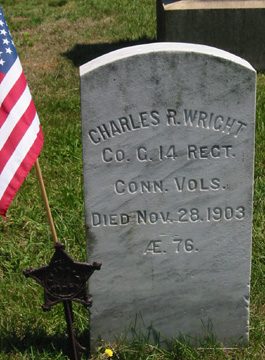 State marker for Charles R. WRIGHT. According to the sexton at Indian River, in days gone by, an individual could have both a "state stone" (paid by the state for service to our country), or a private stone. Today, they are only allowed one.