GRAVESTONES OF REUBEN & ABIGAIL SHALER
RIVERSIDE CEMETERY, MIDDLETOWN,
MIDDLESEX CO., CT

Photo by Coralynn Brown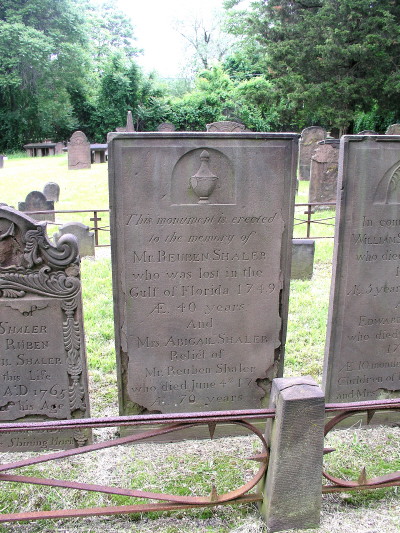 Reuben Shaler
who was lost in the Gulf of Florida.
1749
Ae 40 yrs.
&
Mrs. Abigail Shaler
relict of Reuben Shaler, who died June 4, 17 [last two digits broken off stone], ae. 70 yrs.