GRAVESTONE OF
WILLIAM SHERBROOK (?) SHALER &
Edward SHALER
RIVERSIDE CEMETERY, MIDDLETOWN,
MIDDLESEX CO., CT

Photo by Coralynn Brown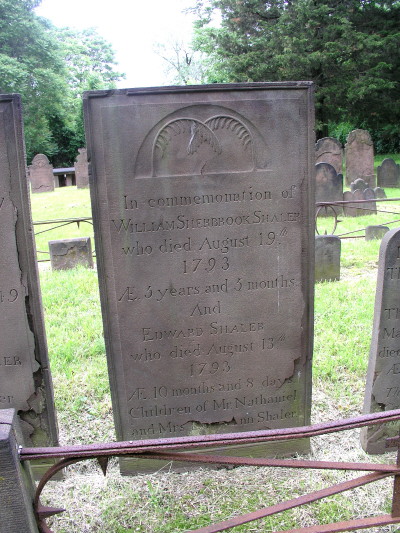 William Sherbrook(?) Shaler who died Aug 19, 1793, ae 5 yrs and 5 mos.
and
Edward Shaler, who died August 13, 1793, ae 10 mos. 8 days.
Children of Mr. Nathaniel and Mrs. [broken] Ann Shaler.