GRAVESTONE OF MYRON STANNARD MILLER, 1967
INDIAN RIVER CEMETERY, CLINTON,
MIDDLESEX CO., CT

Photo by Janece Streig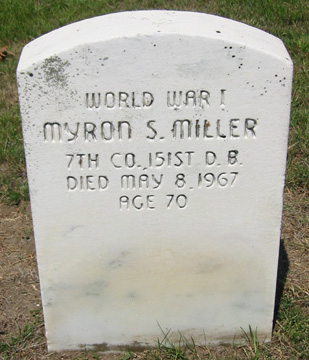 Myron Stannard MILLER.
b. 19 Feb 1897 in Clinton and d. 8 May 1967.
He was the son of Charles Edgar and Julia Jerusha STANNARD CARTER
and the twin of Clarence Carter MILLER.