GRAVESTONE OF POLLY CARTER, 1797
INDIAN RIVER CEMETERY, CLINTON,
MIDDLESEX CO., CT

Photo by Janece Streig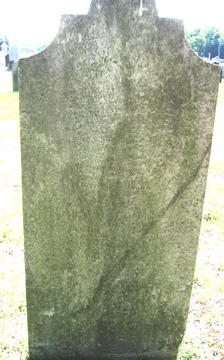 Polly WILLCOX CARTER
b. 2 March 1775 in Killingworth and d. 12 Nov 1797.
She was the daughter of Elijah and Sarah STEEVENS WILLCOX
and was married to William CARTER 22 June 1797 in Killingworth.
She was the mother of Jared.