GRAVESTONE OF
INDIAN RIVER CEMETERY, CLINTON,
MIDDLESEX CO., CT

Photo by Leroy Carter, sent by Janece Streig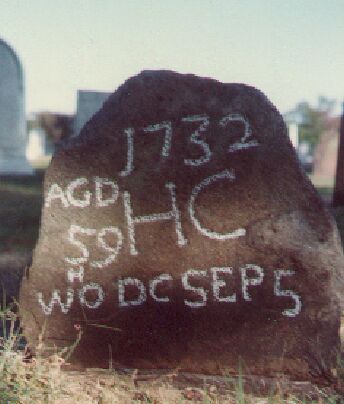 Hannah Lucas CARTER, b. 1668 d. 5 Sept 1732. She is reported as being the daughter of William and Hester Clark CORNWELL LUCAS. She married Robert CARTER 19 April 1694 in Bristol County, Rhode Island. She was the mother of Samuel, John, William, Sarah, Benjamin, Nathaniel, Joseph, and Mary CARTER. To this day, no one has been able to find the marker for her husband, Robert, or his second wife, Mary BENNIT. However, there was a charge in his probate for his tombstone. This picture was sent to me by LeRoy CARTER. The picture that I took is much harder to read (taken much later than LeRoy's).